Playing out of a 5150 2 12 combo. Playing through a Mesa Boogie Full Back 4-12's Cabinet. Guitar is a Samick PRS Copy with EMG 81/85 Oick Ups (Zakk Wylde's). Use a Boss Noise Supressor, and an ernie ball stereo volume swell. Check the pic's......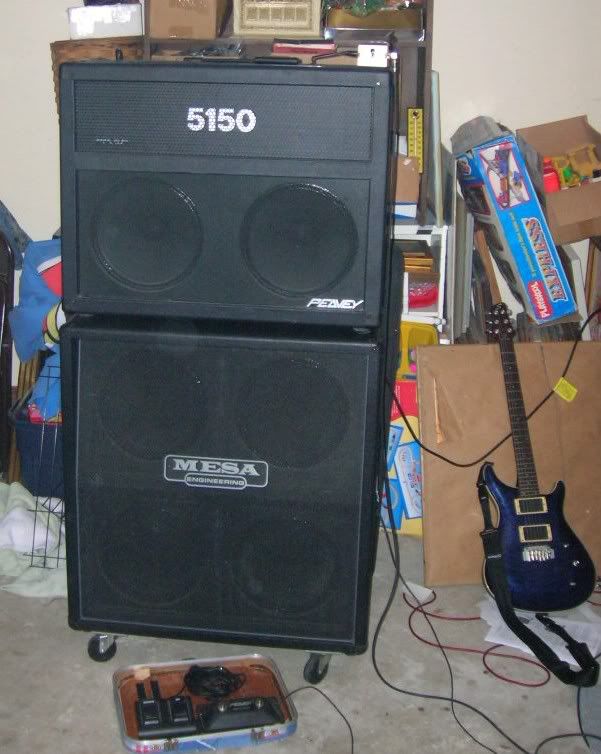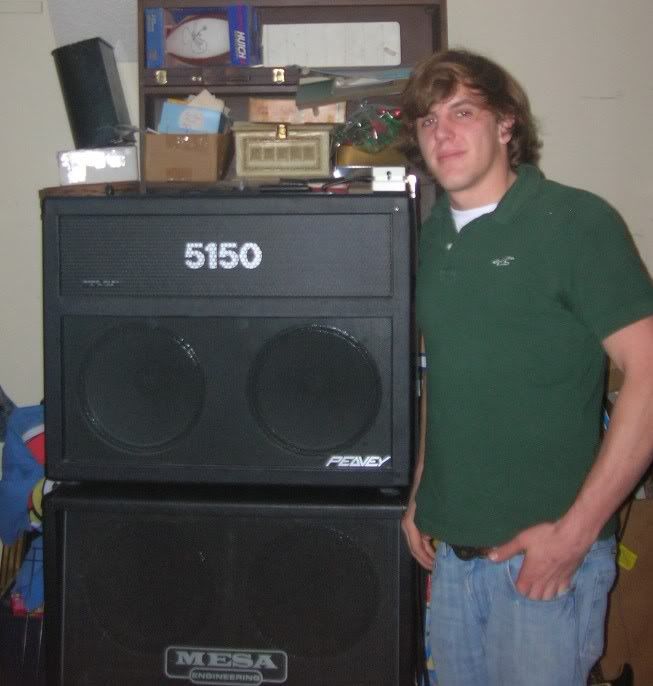 Oh yeah check out my pedal box.... Made out of an old suit case I had when I was like 9..... I love the charcter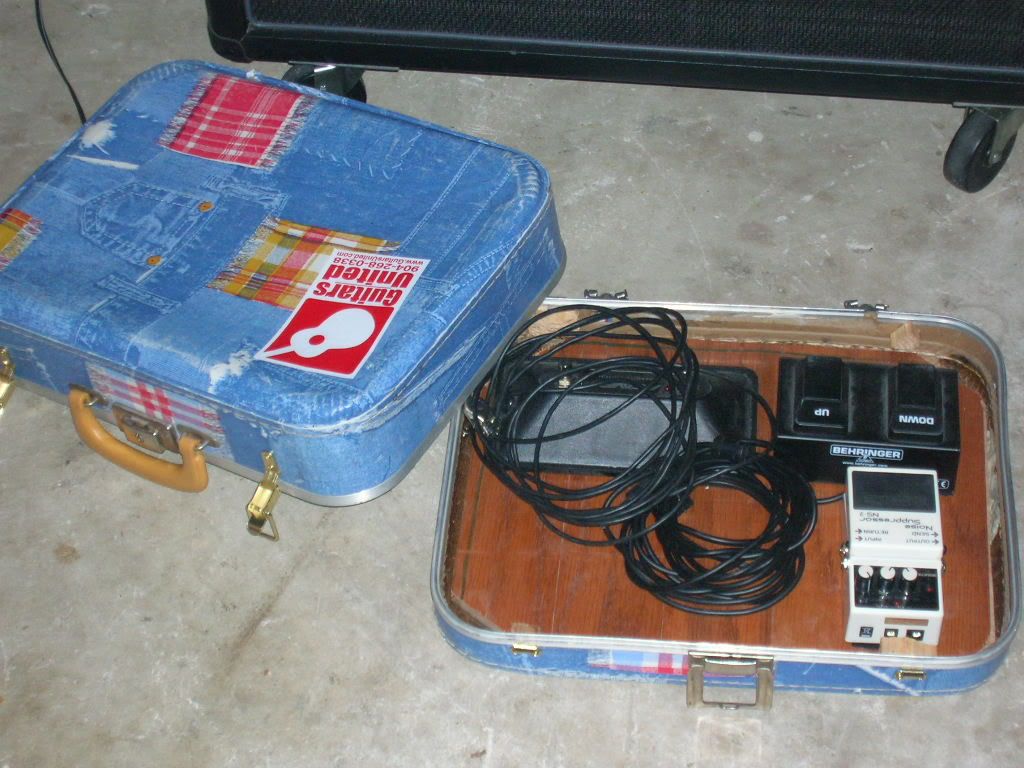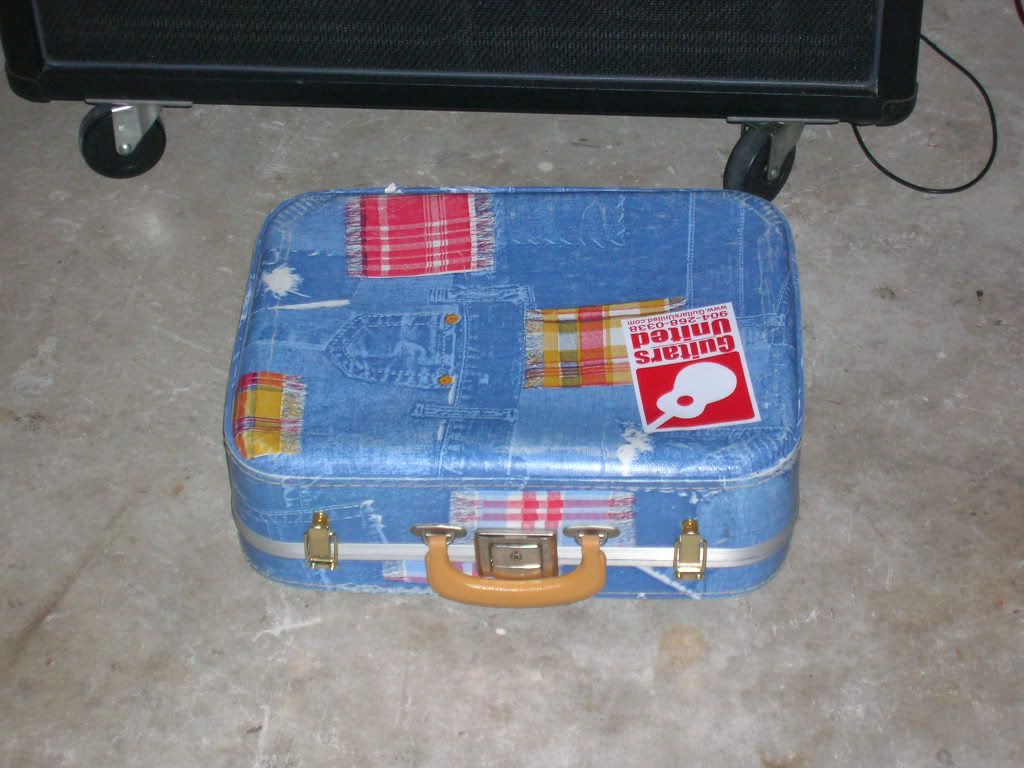 Let me know what yall think.....